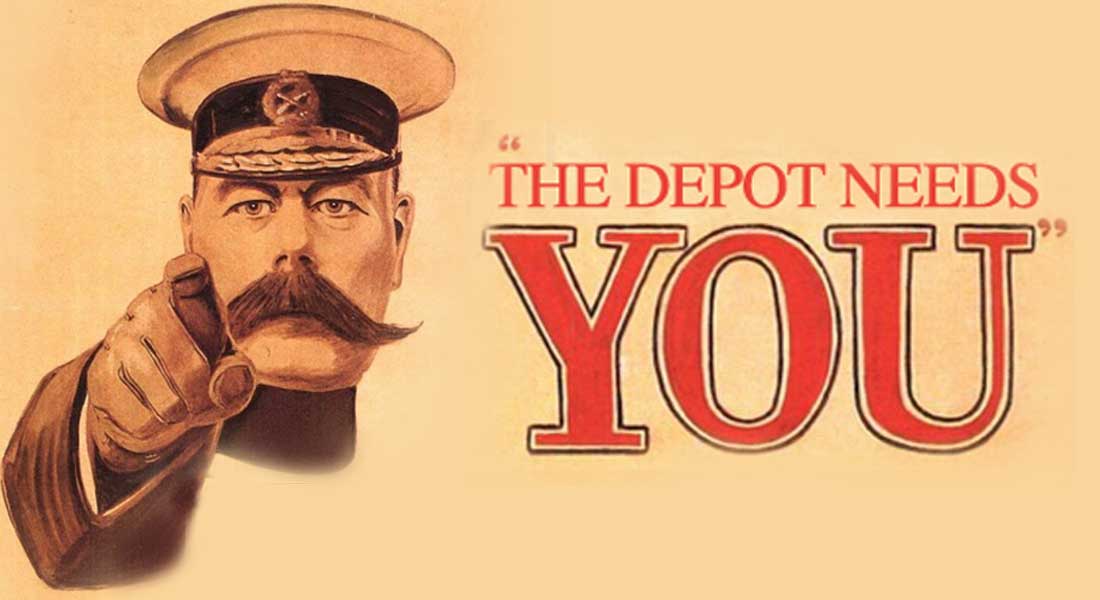 Oral History Training Day
The date for our Oral Histories Training Day has now been set and there is still time for you to get involved. If you would be interested in making a lasting contribution to preserving the history of The Depot we would love to hear from you.
As part of the creation of the new Visitors Centre we will be interviewing people who have first hand experience relating to The Depot during its service to the army. We need volunteers to help us record oral histories relating to The Depot so we can relay the story of The Depot through these precious recordings, which would otherwise be lost forever.
Full training will be given on interview techniques and setting up for a video interview. (Training will take place at The Depot in Weedon Bec on May 15th, 10am – 4pm). If you have an interest in World War history and would like to get involved please email vicki@mrm47.com