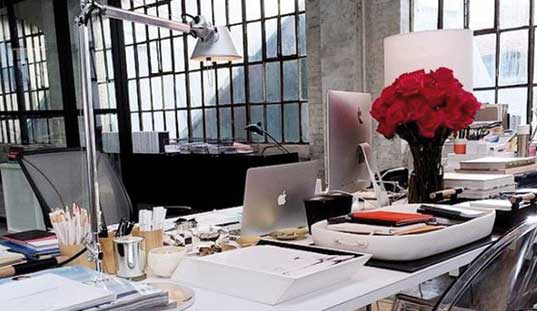 Enhance your office life!
Taking mindful measures to help maintain a healthy work and life balance are important in the workplace and to our wellbeing. Even for those of us that love our jobs, we still need to enliven our days by regularly changing our daily routine. Here are a few tips that might help you break the same old routine and keep your working life fresh!
Physically leave the office!
A way to re-energize and refresh yourself for the afternoon is to escape the office at lunch time. Instead of browsing the Internet, step away from your computer and take a walk into the village instead! The fresh air will energize you and awaken your mind for the afternoon. The  location of The Depot is perfect for a picturesque walk so why not step it out and breathe in the fresh air.
Make the most of your commute!
The drive to work can be a real drag and congested traffic can cause stress and anxiety. However, there are ways in which you can use this time to your advantage and make better use of your commute. Podcasts are a productive way to turn a boring commute into an opportunity to expand your mind and learn something new. There a fabulous choice of learn-a-language podcasts or you could even listen to an audio book of that novel you've been meaning to read but haven't had time!
Create a workspace that you love
Taking ownership of our workspace will empower you, make you feel more involved and create feelings of self-efficacy. On a psychological level it also helps you to bond, which ultimately leads to more commitment and job satisfaction. Surround yourself with a few close items, favourite pictures or motivational quotes that will make you feel more connected and your space more liveable. A small vase of fresh flowers placed on your desk is a good way of keeping your spirits lifted and your senses alive.
Add flexibility to your work schedule
Being office bound on a daily basis can become boring and dull. In addition to escaping the office during break times it is important that we have days away from the office environment to keep us motivated and fresh. Visiting clients, occasionally working from home, attending work related exhibitions, training courses or motivational days are all great ways to give ourselves a change of routine. If you head up a team or even work for yourself why not sprinkle your diary with a few carefully chosen days out of the office that will enhance your job and give you and your colleagues an opportunity to bond and learn something new. With so much choice on offer it is an opportunity missed not to treat your team to a day out of the office to experience something new. It's a treat that won't easily be forgotten and money very well spent if you want to show your team that you care.