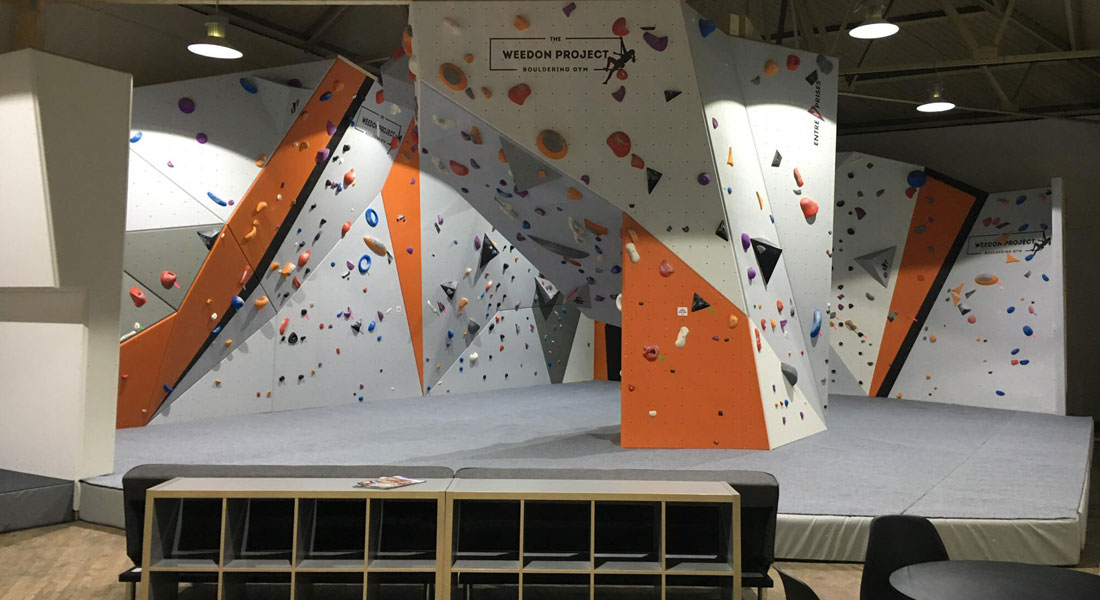 Adventure Awaits!
We are delighted to announce that a brand new indoor bouldering gym with climbing walls has just opened in Unit 5D at The Depot! The Weedon Project offers fantastic climbing with walls up to 4.5m high and thick crash mat for people of all ages and abilities, with a wide variety of problems for everyone to enjoy. The routes they offer are shorter than on roped walls and set with a variety of hold styles and sizes offering both physical and a technical challenge.
James Eaves, Manager at the The Weedon Project said "We are super excited to be here at The Depot, and it's been amazing seeing people enjoy the walls and routes. We have seen so many climbers, both new and experienced, coming in to get their feet off the ground so why not come along and join in, socialise and tackle the problems together, pushing yourself and each other to the next level. Conquer that crux move and advance on and up to the next challenge!"
Bouldering is a great work out for the whole body – using a whole range of muscles from your forearm to your hip flexors. The beauty of this sport is that it is so much fun you hardly notice you are exercising. It is also a very sociable sport and you'll find yourself talking to people you've never met before as you try and figure out how to tackle a route by sharing tips to beat it. Things will get even more social in 2018 with the introduction of group sessions, team building and birthday groups!
To find out more about The Weedon Project you can head over to their website for more details. https://theweedonproject.co.uk or follow us on Facebook: www.facebook.com/theweedonproject/ & Instagram: https://www.instagram.com/theweedonproject/