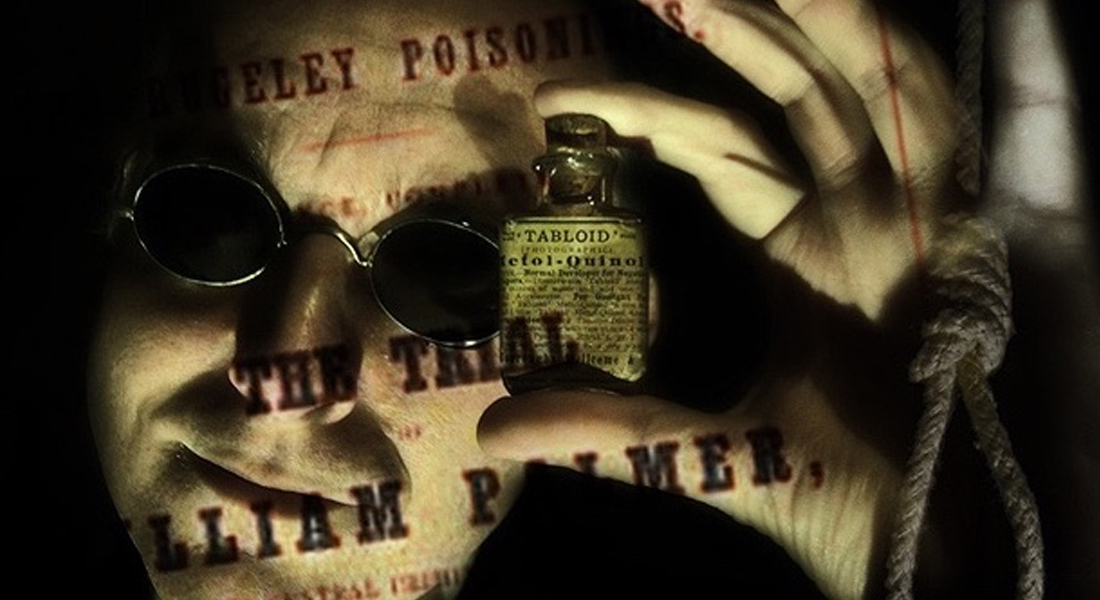 A Chilling Performance
The Booksmith is a small family run bookshop with a lovely community feel and a fabulous assortment of just under 8000 new, used and antiquarian books for you to browse. With comfy sofas and a cosy 'lived in' atmosphere, they offer homemade cakes, coffee and a personal service to help you find what you are looking for.
Hosting a regular programme of author talks, book signings and themed events is an important and exciting part of what The Booksmith do and what better time than Halloween to announce their upcoming chilling theatre performance, Murder by Gaslight. 
Murder by Gaslight
Wednesday, November 15th, 7.00pm – 9.00pm
Brought to you by the incredibly creative 'Don't Go Into The Cellar' Theatre Company, this new show is a ghoulish audience with two of the most infamous poisoners in British history – William Palmer and Harvey Crippen. You are invited to encounter these murderous men of medicine as the diabolical doctors regale you with their case histories, and invite you to judge for yourselves whether they were in fact, guilty as charged!
Artistic Director Jonathan Goodwin both writes and performs in each show, bringing a lifelong love of Victorian detective, ghost and horror stories to the fore. His commitment to detail and understanding of fin de siecle zeitgeist ensures that audiences are guaranteed a splendidly authentic slice of stage-frights!
"The British Empire's finest practitioners of theatrical Victoriana in the macabre vein."
£10 per ticket
Please call to reserve you place today on T: 01327 227391
Suitable for ages 11+
The Booksmith, Building 1, The Depot, Weedon, Northamptonshire NN7 4PS
T: 01327 227391